Ever wondered whats in my camera bag? Well here it is! Save yourself the days I spent researching and field testing and get yourself the right gear (at least in my opinion) right off the bat!
If you do decide to buy yourself something nice and found my site helpful, I would so appreciate it if you would purchase your gear though any of my affiliate links below. The small commission generated helps me pay to keep the website up and running for all of you guys! If you do pick up something, I'd love to hear what you got and what you think!
---
  Canon EOS 5D Mark III
. My workhouse camera for all low-light instances
Canon EOS-7D Digital SLR Camera Body. A great camera that I use for backup
  Canon EF 50mm f/1.8 II Camera Lens
. Everyone needs this lens. Really. Its 'cheap'
  Canon EF 24-70mm f/2.8L II USM Standard Zoom Lens
. One of my favorites
  Canon EF 16-35mm f/2.8L II USM Ultra Wide Lens
. Probably my most used lens
  Canon EF 70-200mm f/2.8L IS II USM Telephoto Zoom Lens. Great for longer reaches
  Canon EF 100mm f/2.8 Macro USM Lens. This lens takes great start pictures
  Canon EF-S 18-55mm f/3.5-5.6 IS II SLR Lens
. My go to back up zoom lens.
  B+W 77mm  Circular Polarizer.  A MUST have for every lens for all outdoor shots.

Lens Cap Leash. Every one of my lenses has these on them, plus extra lens caps!
  B+W 82mm Clear UV Haze Filter.  Better this scratches than your lens.

Lee Filters 4×6″ Neutral Density Graduated Soft Resin Filter Set. Great for sunsets

Lee Filters Foundation Kit Filter Holder System. Needed to hold my Lee filters

Lee Filters 82 Adapter Ring
.  Needed to hold my Lee filters.
  Manfrotto 190CXPRO3 Tripod.  Carbon fiber is so worth it when you carry it on your back.
  Manfrotto 498RC2 Ball Head with Quick Release. Ball heads are the only way for me
  Canon RC-6 Wireless Remote Controller.  Great for when you just can't reach.
  Canon TC-80N3 Timer Remote Controller. A must have for all night sky and time lapse work
  Giottos Cleaning Kit.  Their rocket blaster sure does get the dust out of my camera
  LCD Screen Protector.  I'd rather replace this than have a scratched screen forever
  SanDisk 32 GB CF Memory Card. Whatever is largest, fastest, and cheapest.
  Lowepro Inverse 200 AW Camera Beltpack. Love this for on the go shooting!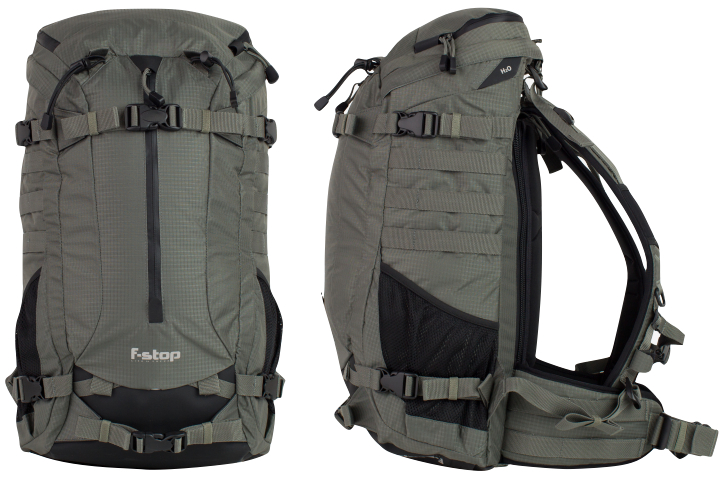 F-Stop Loka Camera Backpack. I adore this bag and take this on 10 mile hikes often.
  Apple iMac 27-Inch Desktop. What can I say, I'm an Apple convert.

Apple 3Tb Wifi Time Capsule. Automatic instant backup all your files is priceless.

Evoluent VerticalMouse. The ONLY mouse my wrists approve of.

Adobe Photoshop Lightroom 6
. I use Photoshop and Illustrator as well, but mainly just LR.
---